MESSAGES | FEATURES | PREVIEW | EVENTS
originally published: 19.11.2022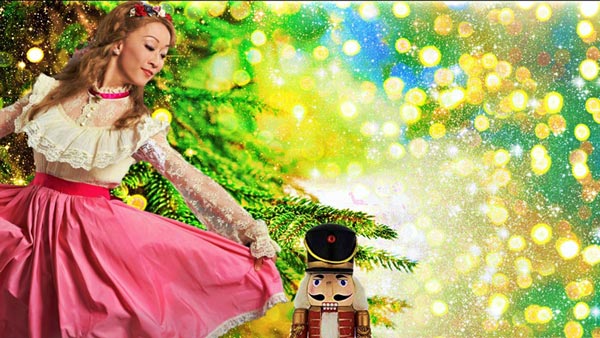 (TOMS RIVER, NJ) – It's the most wonderful time of the year! The Jay and Linda Grunin Center for the Arts at Ocean County College has a delightful lineup of holiday shows and performances through the end of 2022. Tickets sell out fast, so reserve your seats soon!
Westminster Concert Bell Choir – Friday, December 2 at 7:30 p.m. The Westminster Concert Bell Choir returns to the main stage and performs on the largest selection of handbells in the world! Acclaimed for their virtuosity, the group is led by Kathleen Ebling Shaw and is made up of undergraduate and graduate students from Rider University's Westminster Choir College. This year the College celebrates 44 years of the Handbell curriculum, the first institution in the world to develop such a program. Tickets: $20.
Yates Musical Theater for Children Presents: A Christmas song – Saturday 3 December at 1:00 p.m. This musical adaptation of A Christmas song is the timeless story of the miserly Ebenezer Scrooge, who hates Christmas. When visits from three ghosts take him on a journey into the past, present and future, Scrooge discovers the true meaning of the season. A heartwarming theatrical experience that will get everyone in the holiday spirit. Sponsored by RWJBarnabas Health Community Medical Center. Tickets: $15-$12. LIMITED PLACES REMAIN!
OCC Concert Band: A Children's Holiday – Saturday 3 December at 19:00. A performance for young and old! If you grew up with memories of Charlie Brown, The Grinch, The Dreidel Song or The Night Before Christmas, come out and relive your childhood with these wonderful tracks. Tickets: Adult $20, Senior $18, Child $10.
Vienna Boys' Choir – Thursday 8 December at 19:00. For six centuries, this illustrious group of children's musicians has delighted music lovers around the world with their pure tone, distinctive charm and well-loved repertoire. Christmas in Vienna presents these gifted musicians with voices of unforgettable beauty in an extraordinary program with Austrian folk songs, classical masterpieces, popular songs and of course popular holiday songs. Tickets: $48-$52.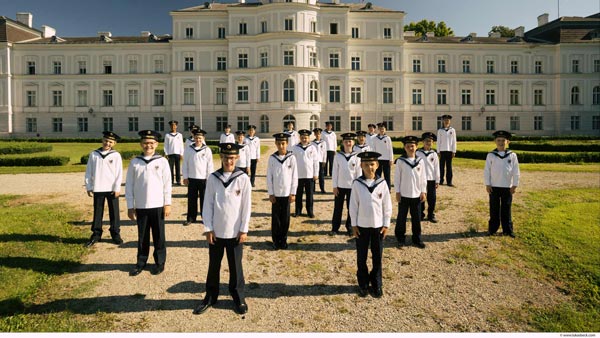 Advertise with New Jersey Stage for $50-$100 per month. Click here to get more information
---
Broadway for the Holidays II – 9th-10th & 16th-17th December at 7:30 p.m.; 10th-11th & 17th-18th December at 2 p.m. Available again due to high demand! Celebrate the holidays Broadway style when the OCC Repertory Theater Company presents this rousing revue featuring over twenty of your favorite Great White Way carols. With performances ranging from the silly to the dark, this all-encompassing collection of seasonal favorites will get even the biggest Grinch in the holiday spirit! Tickets: Adult $17, Senior $14. Some performances already sold out!
Ballet for young audiences: The Nutcracker – Saturday 10 December at 1:00 p.m. and 4:00 p.m. A holiday tradition at the Grunin Center! Production of ballet for young audiences The Nutcracker tells the story of Clara, a young girl on the verge of womanhood whose dreams are both childlike and romantic. She is the favorite godchild of Mr. Drosselmeyer, a mysterious watchmaker who helps kidnap Clara and her Nutcracker Prince to a special realm. Sponsored by RWJBarnabas Health Community Medical Center. Admission: adults $15, children $12.
Judy Collins – Holidays & Hits – Sunday 11 December at 19:00. She will be sung by Grammy Award-winning singer-songwriter Judy Collins Holidays & Hits Concert, a program of holiday classics, songs from their latest albumenchanted, and beloved songs from her six-decade career. An intimately elegant Christmas experience curated by Judy. Tickets: $47-$57.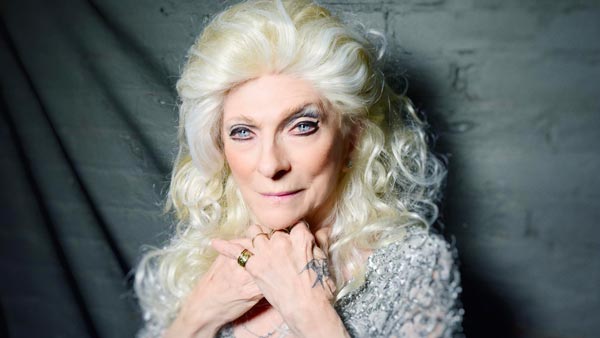 Christmas with the Celts – Friday, December 16 at 7:30 p.m. Christmas with the Celts is a unique blend of modern Christmas carols with the spirit and sounds of Celtic roots. The spirited musical selection will have audiences clapping, along with renditions of popular contemporary Christmas classics such as God rest you happy lords, Little drummer, Santa Claus is coming to town and many more. Presenting the perfect combination of old Irish Christmas carols, contemporary Christmas carols, off-the-cuff humor and rousing Irish dancing, the show offers audiences an unforgettable Christmas experience. Tickets: $35-$39. LIMITED PLACES REMAIN!
For more information and to purchase tickets, visit grunincenter.org or call the Grunin Center Box Office at 732-255-0500.
For more than 50 years, Ocean County College, a public two-year community college sponsored by Ocean County and the State of New Jersey, has offered area residents the opportunity to benefit from higher education. OCC is an innovative academic leader providing affordable, student-centric, high-quality educational experiences that prepare and empower diverse learners to contribute and thrive in global societies. OCC invests in and promotes academic, business and cultural excellence and ensures financial strength by generating new revenue streams, engaging in national and international university and corporate partnerships and cultivating a technologically advanced and entrepreneurial spirit.