MESSAGES | FEATURES | PREVIEW | EVENTS
originally published: 19.11.2022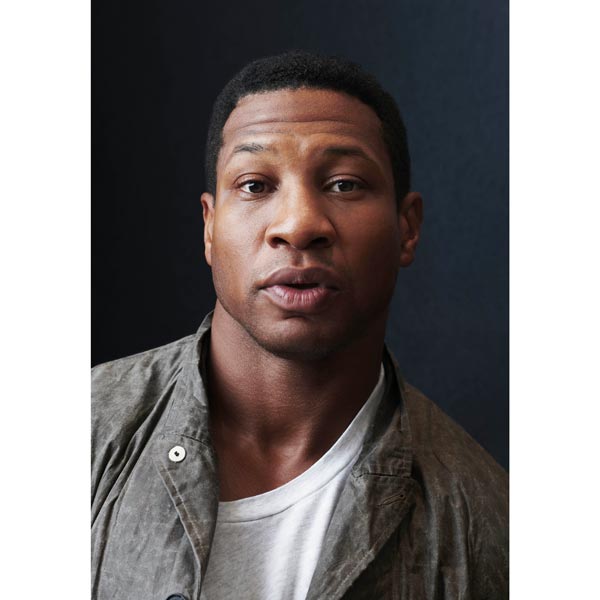 (PRINCETON, NJ) – Princeton University's Lewis Center for the Arts continues the [email protected] talks series, which brings visiting artists to campus to discuss the challenges they face in making art in the modern world. For the final event in the fall series, rising Hollywood star and Emmy-nominated actor Jonathan Majors (The last black man in San FranciscoHBO series Lovecraft countryABC miniseries When we get up) debated with Pulitzer Prize-winning poet Paul Muldoon, Princeton's Howard GB Clark '21 University Professor of Humanities and Director of the Princeton Atelier. The event begins Tuesday, November 29 at 7:30 p.m. at the James Stewart Film Theater at 185 Nassau Street on the Princeton campus.
The event is free and open to the public, but tickets are required through University Ticketing. The movie theater is an accessible venue and guests requiring accessible accommodation are asked to contact the Lewis Center at [email protected] at least one week prior to the event date.
The Princeton Atelier, directed by Muldoon, was founded in 1994 by Nobel Laureate Toni Morrison and Robert F. Goheen Professor of Humanities Emeritus at Princeton University. The atelier brings together professional artists from different disciplines to collaborate with students to create new work as part of a semester-long course. Recent artists include Stew, Laurie Anderson, improv group Baby Wants Candy and the Wakka Wakka Puppet Theatre. Established in 2021, the [email protected] series is an extension of Princeton Atelier, bringing visiting artists to campus to speak about the role of art in the modern world.
"There's still a notion going around," says Muldoon, "that art is first and foremost a source of comfort and joy. That it's about ointment, maybe even salvation. For many artists, the real consolation is that they accept that art is indeed most interesting when it is most disruptive. The change that a work of art represents often appears small, but it can have a big impact."
Emmy-nominated actor Jonathan Majors announced himself as a budding star when he made his big screen debut in 2017 in the ABC miniseries When we get up. His other work for television includes the role of Kang the Conqueror in the hit Marvel series Loki and the role of Atticus Freeman in HBO's drama Lovecraft country, for which he received his first Emmy nomination in addition to Critics' Choice and NAACP Image Award nominations. In February 2019, Majors received rave reviews for his role as Montgomery Allen in Joe Talbots The last black man in San Francisco. Majors marked his first starring role and was soon nominated for a Gotham Award for Breakthrough Actor, an Independent Spirit Award for Best Supporting Male, and a Rising Young Star award from him The Hollywood Reporter. Other Majors films include Spike Lee's epic war drama Because 5 blood, as well as the westerns enemies and The Harder They Fall, Jungleland, Captive State, White Boy Rick, and canyon. A graduate of the North Carolina School of the Arts and the Yale School of Drama, he has extensive stage performances Henry V, A Raisin in the Sun, the storm, fences, and Ma Rainey's black butt. Majors current and upcoming film projects include those of Black Label Media dedication, directed by JD Dillard and opening this month; Upcoming Marvel Studios Ant-Man and the Wasp: Quantumaniaopening in February 2023; Creed III, slated for a March 2023 release; and Avengers: The Kang Dynastymost likely released in May 2025.
Advertise with New Jersey Stage for $50-$100 per month. Click here to get more information
---
Paul Muldon is Howard GB Clark '21 University Professor of Humanities at Princeton and Founding Chair of the Lewis Center for the Arts. An internationally renowned Irish poet, Muldoon has been described by The Times Literary Supplement as "the greatest English-language poet born since the Second World War". Muldoon won the Pulitzer Prize for his ninth collection of poems. Moy sand and gravel (2002). His 14th volume of poetry, Asdh-skelp, was published by Farrar Straus & Giroux in November 2021. Muldoon is the editor of the recently released two-volume Paul McCartney box set, The lyrics: 1956 to today, which explores the stories behind 154 of McCartney's lyrics. his latest book The Castle of Endurance featuring watercolors by Philip Pearlstein, out this month.
All guests must be either fully vaccinated or have recently tested negative (by PCR within 72 hours or by rapid antigen test within 8 hours of scheduled visit) and be prepared to provide proof upon request, or indoors and in the Close Wear a face covering Others.
The [email protected] talk series returns on March 24, 2023 with a visit from Everett Glenn, the graphic novelist and cartoonist for The New Yorkeralong with artist Bill Bowers.
To learn more about the Princeton Atelier, the Lewis Center for the Arts, and the more than 100 public performances, exhibitions, readings, screenings, concerts, lectures, and special events that the Lewis Center presents each year, most of which are free, visit the Lewis Center website.
Image Credit: Jeff Vespa / Shutterstock.