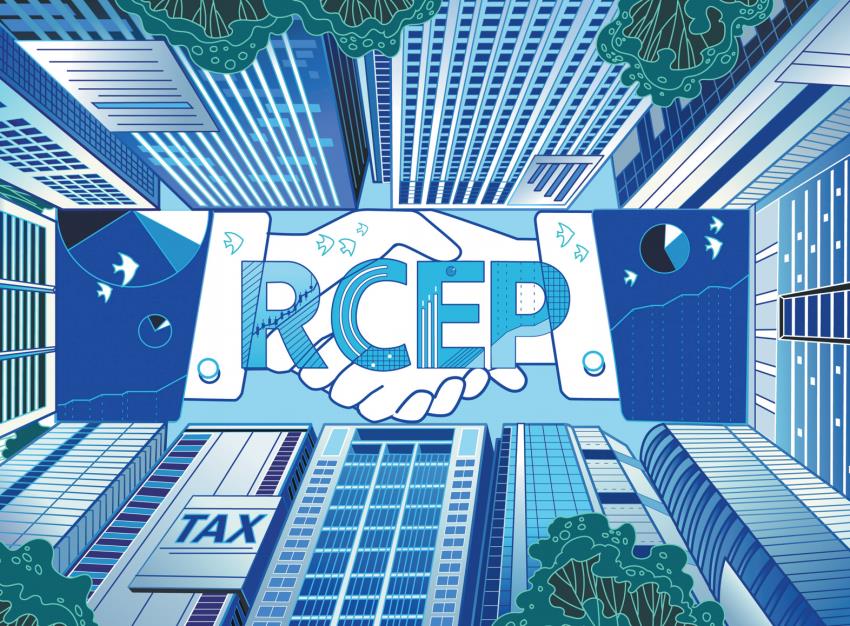 China-Thailand business ties will be strengthened by the growth of the Belt and Road Initiative and the Regional Comprehensive Economic Partnership, as well as their complementary trade in goods, according to market observers and business leaders.
As the two countries make significant progress on major projects — including the China-Thailand railway and a slew of manufacturing and energy programs — they said their business ties will bring vitality and stability to ensure stable supply chains across the Asia-Pacific region region and the world in the coming years.
China-Thailand trade, benefiting from closer trade ties and the RCEP pact, grew 5.1 percent year on year to US$102 billion between January and September, data from China Customs Administration showed.
The RCEP, the world's largest free trade agreement, includes 10 member states of the Association of Southeast Asian Nations and their five free trade agreement partners: China, Japan, the Republic of Korea, Australia and New Zealand.
Implementation of this deal will not only bring tax cuts for Thai exporters but also encourage Chinese manufacturers to ship more goods to Thailand, said Hong Junjie, vice president of the University of International Business and Economics in Beijing.
Besides agricultural products, Thailand's exports to China include rubber, chemicals, raw materials for plastic goods, data storage devices, auto parts, integrated circuits, refined oil and medical items made of rubber, according to customs statistics.
China mainly supplies computers, telecommunications equipment, trains, diesel oil, steel, lighting products, medical equipment, textiles and household appliances to Thailand. Its cars and trucks have also become popular in the Southeast Asian country in recent years.
"As both countries pursue green, high-quality and innovation-led growth, mutual investment cooperation from sectors such as agriculture, energy, finance, infrastructure and manufacturing has spread to other fast-growing areas," said Bai Ming, deputy director of international market research at the Chinese Academy for International Trade and Economic Cooperation.
These areas include trade in services, production of electric vehicles, 5G, big data and cloud computing, with scientific and technological innovation acting as a driving force.
The Chinese automaker BYD announced in September that it would build a plant in Thailand. Upon its completion in 2024, vehicles manufactured at this factory will be sold domestically and exported to other Southeast Asian economies.
"Thailand has a solid base in the automotive industry with mature manufacturing capabilities, so after careful consideration, we decided to build a factory here," said Liu Xueliang, general manager of BYD Asia-Pacific Auto Sales Division.
As China has created more favorable conditions for global companies to expand their businesses in its vast market, Saravoot Yoovidhya, CEO of TCP Group, a Thai beverage company, said his company will expand its market presence in the country.
In order to secure further market share in the western region of China, the Thai company invested 2 billion yuan (283 million US dollars) in the construction of a new production base in Sichuan province at the end of March.