CHICAGO—Most great operas are tragedies, in which many of their main characters end up dead when the curtain falls. So when an opera makes you laugh and all the characters are still alive when the finale comes, it leaves you with an inviting feel-good factor. This is the entertaining case of "Le Comte Ory" now playing at the Lyric Opera of Chicago.
Gioachino Rossini's opera is not as well known as his The Barber of Seville or his William Tell Overture (with its opening theme for the film, radio and television programs starring The Lone Ranger). But it is as light-hearted as any of the composer's other much-produced works.
Opera ramp
With a libretto by Eugène Scribe and Charles-Gaspard Delestre-Poirson, the story of the lecherous and bawdy Le Comte is said to be in the 12th and sisters behind. Womanizer Count Ory, deciding that fighting the infidels is not in his best interest, stays at home and wagers his sides on a more personal, seductive fight.
The Count's page, Isolier, is in love with Countess Adèle and confesses his plan to woo her to Ory. Ory appreciates the idea – but for himself. With a sense of seduction, he seizes the opportunity to beguile the beautiful and pure Countess Adèle. To do this, he must enter her castle by disguising his identity: he does this by posing as a holy man who gives spiritual and romantic advice to the women at court, and by pretending to be a nun. All this crazy pretense is a riotous cry that leads to a lot of ridiculous and hilarious shenanigans.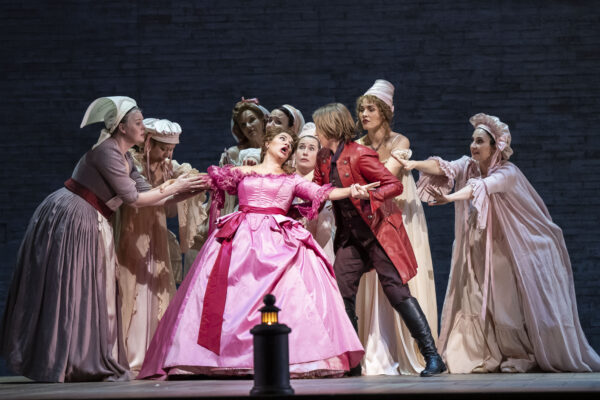 The opera premiered in Paris in 1828, meaning the jokes about cross-gender identities and sexual silliness were unchallenged in their day, but are not common in our day. In fact, from some perspectives, the opera should be attacked and perhaps closed. But director Bartlett Sher found an imaginative way to overcome this politically charged problem by staging an opera within an opera. Sher's intriguing concept is now being used by Revival director Kathleen Smith Belcher for Lyric's "Le Comte" production.
Rather than just being the center of attention, the action takes place on a wooden plank theatrical platform whose set designer Michael Yeargan has embellished with old-fashioned pulleys, wheels, spotlights and a fairytale castle. This setting makes it appear as if the opera is set in an earlier rather than a more modern era.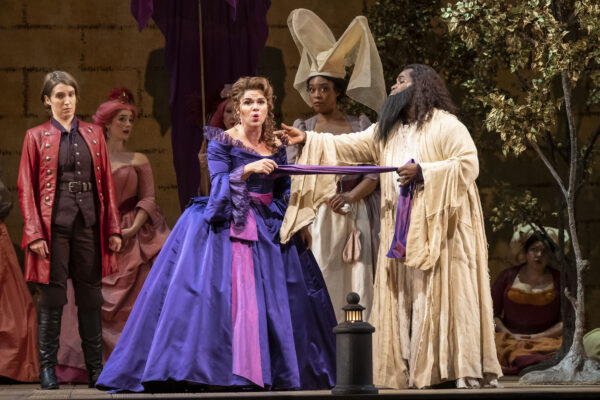 Can they sing!
What makes "Le Comte" a particularly appealing performance, however, are the enchanting performances of a very talented ensemble which includes Lawrence Brownlee, who not only commands the opera as Comte Ory with a rich, velvety tenor, but also sings Rossini's razor-sharp, fast notes with irresistible enthusiasm. In addition, Kayleigh Decker delivers a crystal-clear mezzo-soprano performance as Isolier, Ory's Page, and demonstrates charming physicality with slapstick comedy.
The highlight of the performances, however, is the golden-voiced soprano Kathryn Lewek, who not only delivers delightful vocalizations in her portrait of the demanding and demanding Adèle, but also demonstrates grandiose comic timing.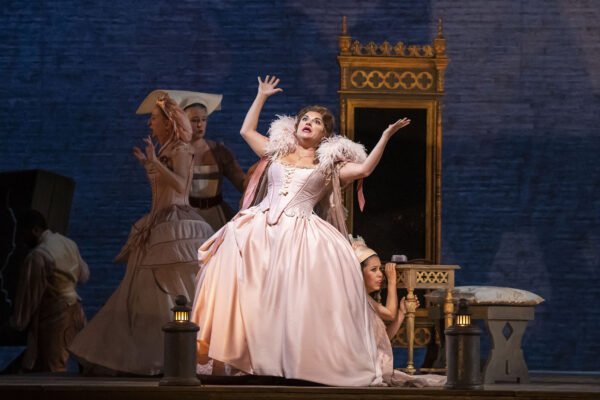 As always, music director Enrique Mazzola does a splendid job directing the exemplary lyric orchestra, and the lyric chorus, conducted by choirmaster Michael Black, pulls through with robust antics that add to the opera's hysterical humor.
The only catch to this exuberant, laughing gem of an opera are the costumes by designer Catherine Zuber. The opera is supposed to be set in the 12th century, but the costume, apart from the knights, who appear only at the end of the production, seems like the costume of a more modern century. However, the costumes are elaborate and beautiful and do not stand in the way of having fun at work.
While Rossini's 'Le Comte Ory' was written at the end of his spectacular career (his 38th of 39 operatic works), its sparkling, bubbly music stands out as a bubbly delight, savored all the more for its uplifting, energetic and upbeat melodies are a contrasting tonic for today's tough times.
"Le Comte Ory"
The Lyric Opera of Chicago
20 N. Wacker Dr., Chicago
Tickets: 312-827-5600 or LyricOpera.org
Runs: 2 hours, 40 minutes
Closes: November 26, 2022