community sport
Peninsula (15-2-2) advanced to the Quarterfinals of the State Class 3A Soccer Tournament on Friday, November 11 with a 3-0 win over Bonney Lake. But the Seaawks' impressive season ended in a 3-0 loss to Shorecrest the next day.
The fifth-seeded Seahawks faced a juggernaut that had bested their opponents 63-4 this season in Shorecrest (18-1-1).
"It's hard to see your players play their last game. However, we made it to the Elite Eight this year, the furthest a PHS team has come in a state tournament and not since 1984," said Peninsulas coach Kim Demianiw. "We had an unbeaten league season, SSC co-champions, finished runners-up in the district tournament and made the state's Elite Eight. A pretty good list of achievements."
Peninsula is graduating from four seniors and will miss the leadership roles of midfielders Stella Demianiw and Violet Portteus, defender Campbell Stegeman and forward Ryan Quilio.
"I am confident that this team will be very competitive in the coming years," said coach Demianiw. "They are a relatively young team that is very talented and versatile, with strong leaders who are ready to take the team back to the state tournament."
Sixth seeded Gig Harbor (14-2-2) lost their state opener 2-1 to Seattle Prep. The Tides scored when Elizabeth Hayes was eliminated in the box and Sami Huber put a penalty into the net. But Prep held on to his rise as he capped off the Tides' successful season.
"The senior group was like family," said Gig Harbor coach Katie Bennett. "I've had Sammy Huber, Anne Seim and Haley Burris since they were freshmen on the JV team when Stephanie Cox was still the head coach. Addy Seher came to us after an cruciate ligament injury, otherwise she would have been there too. This group was such a big part of my life and that of my children. It has been so much fun watching them grow and they are the role models one wishes to have."
Gig Harbor alumni goalie Jordan Flaherty, as well as Gracie Gilliam, Hailey Paul, Riley Peschek and MaryAnn Berosh. The seniors won three South Sound Conference titles, two district titles and competed in three state tournaments.
"We've got a big group of starters coming back and a lot of girls knocking on the door from the JV team as well," Bennett said. "It will be great to see them work through the off-season and continue to stick together as a team."
Peninsula is still alive at state volleyball
The opening day of the Class 3A State Volleyball Tournament at the Yakima SunDome brought mixed results.
7th seed Gig Harbor (16-7) fell 3-1 in the opening round to 10th seed Ferndale. The Tides season ended later on Thursday 17 November with a 3-0 consolation loss to Kelso.
Coach Slade Klein will lose six talented seniors: Brynn Fortner, Samantha Heim, Julia Rockstorm, Ava Engelland, Camryn Kelly and Jenna Pitts. The Tides were two points away from an SSC co-championship, finishing second in districts and seventh in the state.
Peninsula (19-2) clinched a 3-0 win over Lynnwood in the opening round before falling into the consolation round with a 3-1 loss to Bishop Blanchet. The Seahawks played Ferndale on Friday, November 18. They could still finish up to fifth place.
PHS diver posts fourth in state
Peninsula junior diver Makenna Post finished fourth at the Federal Way State Swimming and Diving Tournament with 327 points. All three competitors who finished ahead of her were seniors.
Gig Harbor newcomer Kaitlyn LaTendresse finished ninth in the 200 Intermediate Medley.
Check out next week's Sports Beat for more on state volleyball, local cross country runners attempting to rise statewide, cheerleading competitions and a winter sports outlook.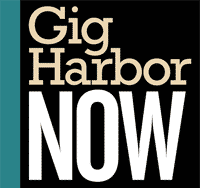 We need your help!
Gig Harbor Now is a 501(c)(3) not-for-profit organization funded by donations from readers like you. Until December 31st, All donations up to $1,000 will be matched by NewsMatch. Please consider donating today!
Donate