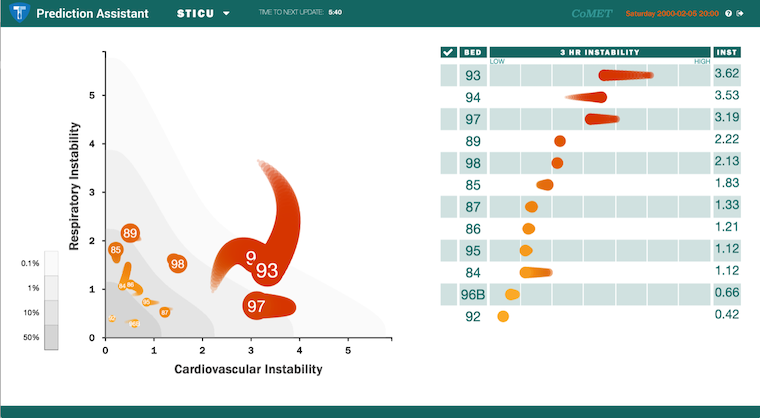 UVA Health has received a national Most Wired award for its advanced use of technology to support quality patient care.
The award is based on a national survey by the College of Healthcare Information Management Executives (CHIME) of more than 38,000 healthcare organizations that assesses the adoption, integration and impact of technology in healthcare. On a scale of 1 to 10, CHIME rated UVA Health as a Level 8 organization, with top scores in the categories of clinical quality and safety, interoperability and population management, infrastructure and safety.
"This award is a result of our organization's commitment and drive to excel in all areas," said Robin Parkin, UVA Health's Chief Information & Technology Officer. "I am extremely proud of all of our health information technology teams and want to thank our amazing partners at UVA Health who are advancing and using technology to improve our health operations and outcomes."
Technology is used in a variety of ways at UVA Health to improve patient care and protect patient health. For example, doctors are using artificial intelligence to predict which pediatric patients may have a worsening condition and to identify patients at risk for dangerous sepsis. Sepsis occurs when the body's immune system overreacts to an infection, causing harmful inflammation that can lead to tissue damage, organ failure, or even death.
A robust information technology system is key to Fortify Children's Health, a pediatric care network co-founded by UVA Health and Children's Hospital of the King's Daughters to work with community providers to control costs and provide quality patient care.
In the coming months, UVA Health will implement a new tool to connect patients with resources and community organizations, such as food banks, that can help address the social determinants of patient health. According to the US Department of Health and Human Services, social determinants of health are "the conditions in the environments in which people are born, live, learn, work, play, worship and age" that affect their health.
"Our team is constantly exploring new ways in which technology can be leveraged to provide better care for our patients," said Parkin.